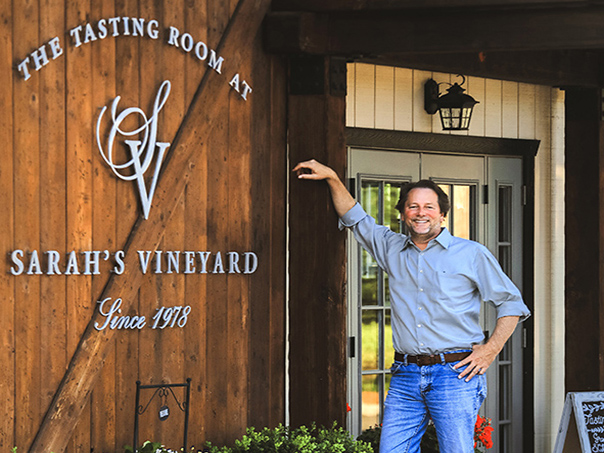 Mere Minutes From Silicon Valley…
Sarah's Vineyard is one of Silicon Valley's favorite wine tasting destinations. Located west of Gilroy in the historic, rural Hecker Pass district, S.V. is just minutes from San Jose.
Here, welcoming hospitality combines with beautiful vineyards amid a tranquil setting. The tasting room is open daily. Proprietor/Winemaker Tim Slater is often in attendance and the helpful staff is eager to introduce guests to new discoveries, old favorites, and special S.V. releases that are available "only at the source." The scenic grounds boast fantastic views, bocce ball courts, picnic areas, and a summer music series.
Upcoming Tasting Room Closures/Special Hours:
Friday, December 24 - Christmas Eve - Closed
Saturday, December 25 - Christmas Day - Closed
Friday, December 31 - New Years Eve - Open 11:30 - 3:00pm
Saturday, January 1 -New Years Day - Closed