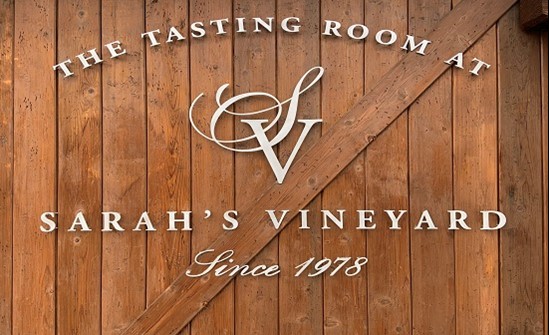 Outdoor Patio Seating Available Daily by Reservation!
Patio Reservations & Curbside Pickups Daily
We are open daily for curbside pickups of wine orders /wine club releases and have patio reservations available daily - reservations are strongly encouraged. For details and reservations please click the Book Now button below. 
To schedule a patio reservation, please click the button below. Please note that our patio reservations are for 90 minutes and for up to 8 people per table. Children must remain seated at the table for the duration of the reservation. Well behaved dogs on leash are welcome. Full details on our current visitor policies are on our Tock site.
Reservations are for a maximum of 8 people. Groups larger than 8 must contact events@sarahsvineyard.com.
Please join our mailing list at the bottom of this page to be kept informed on upcoming releases and visitor and event updates.   
We welcome your emails at TastingRoom@SarahsVineyard.com or your calls at 408.847.1947.
Please note: Due to inclement weather, our bocce courts may be closed intermittently throughout the rainy months.