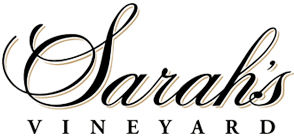 Famed Growers From The Central Coast's Best Known Appellations...  

In addition to its own homegrown grapes, S.V. has nurtured long term relationships with some of the Central Coast's best known vineyards. Tim works closely with growers in the Santa Lucia Highlands, Chalone, and Santa Cruz Mountains appellations. Drawing upon their fruit, he fashions limited releases of Pinot Noir and Chardonnay that clearly reflect the terroir, the sense of place of these special locales.
These close partnerships insure that S.V. receives its choice of the best quality fruit from these top estates for our Appellation Series and other limited releases.


| | | | |
| --- | --- | --- | --- |
| Partner Name | Varietal | AVA | Vintage |
| Bruzzone Family Vineyard | Chardonnay | Santa Cruz Mountains | 2007 to current |
| Veranda Vineyard | Pinot Noir | Santa Cruz Mountains | 2007 to current |
| White Sage Ranch | Pinot Noir | Santa Lucia Highlands | 2011 to 2015 |
| Tondre Grapefield | Pinot Noir | Santa Lucia Highlands | 2013 to current |
| Boer Vineyard | Pinot Noir | Chalone | 2015 |
| Besson Vineyard | Old Vine Zinfandel | Santa Clara Valley | 2001 to current |
| Besson Vineyard | Syrah | Santa Clara Valley | 2005 to current |
| Fratelli Vineyard | Charbono | Santa Clara Valley | 2007 to 2014 |
| Pear Valley Vineyard | Charbono | Paso Robles | 2016 |
| Mederios Family | Cabernet Sauvignon | Santa Clara Valley | 2013 to current |
| Mederios Family | Merlot | Santa Clara Valley | 2016 |